August Class Schedule
PLEASE NOTE: Students must call the shop (717-657-9737) or drop by the shop in person to register for classes!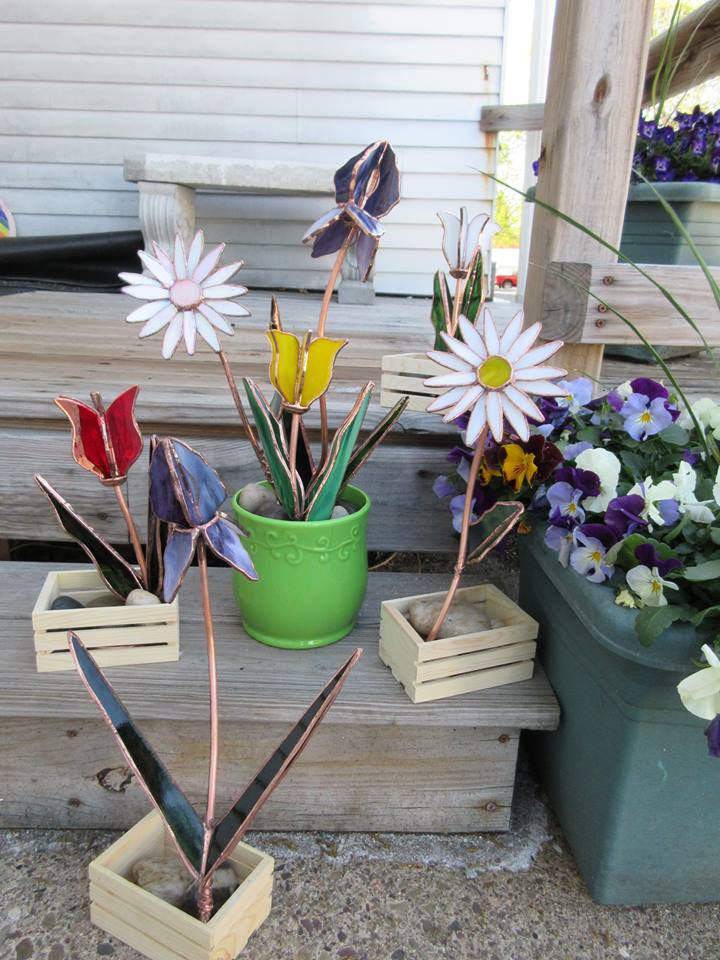 Jan's Stand-up Flower Class
2 sessions required, Saturdays- August 13 & 27, 2022 from 5 to 7 pm.
Students have the opportunity to make 3 flowers.
We provide the glass, copper tubing, & wire, while students will provide their own copper foil, solder and flux, and container for their finished flowers.. Stained glass experience is required. In this class. students will have homework, and will need the appropriate stained glass tools to compete those assignments. (Glass cutting tools, grinders soldering irons.) Tuition is $65.00.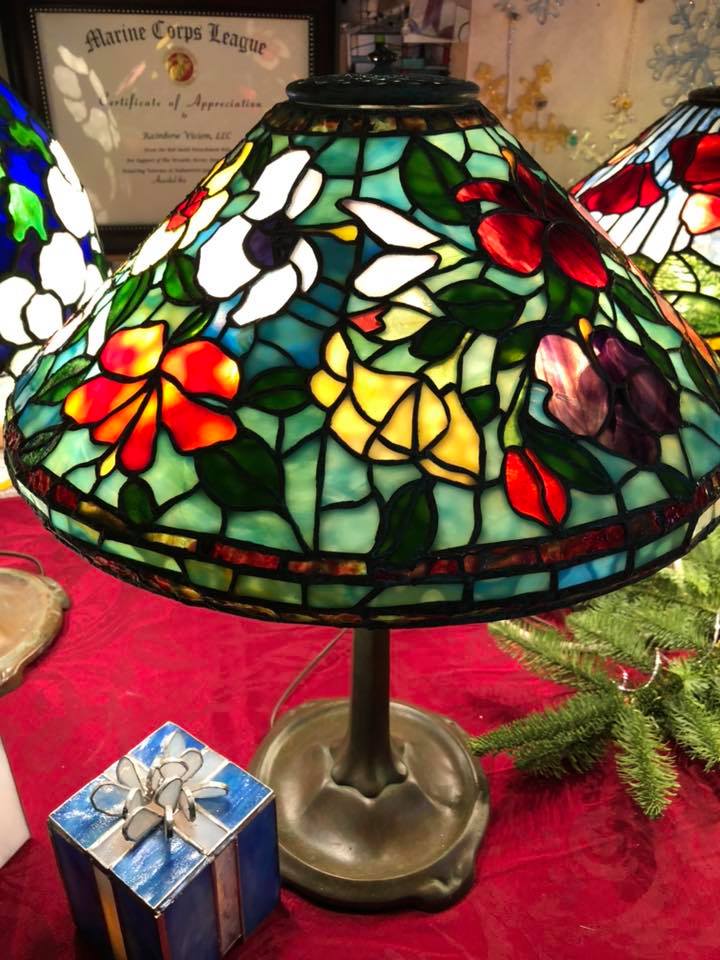 Tiffany Reproduction Lamps
This class begins on August 14, 2022.
Students will meet on the second Sunday of each month beginning on August 14 and continuing until April 16, 2023. There is no class in December 2022. First-time lamp students will meet from 12 to 2 pm, advanced lamp students will meet from 2:30 to 4:30 pm. This is an advanced class, students must have the appropriate experience to take on this project and must have the stained glass tools to complete their assignments. Tuition is $150.00.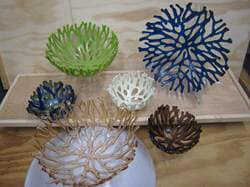 Coral Sea Bowls
Tuesday, August 16 from 6 to 8 pm.
No experience required. Create a small bowl for $45.00 or a large bowl for $60.00. All materials and kiln firings are included in the tuition fee.
Open Fusing
Tuesday, August 23, 2022.
Students may choose from the following projects-
Suncatchers- Fill a 13" kiln shelf with as many sun catchers as you can create during the class time $35.00

Fern Sushi Set $55.00

Frit Vases $85.00

Fused Lanterns $85.00 Students will provide their own lanterns.
A mystery project will be announced at this class as well!
No experience necessary, all materials and kiln firings provided except for the lanterns.
To hear about all of our news first, be sure to like our page on <![if !vml]>

<![endif]>