June Class Schedule
PLEASE NOTE: Students must call the shop (717-657-9737) or drop by the shop in person to register for classes!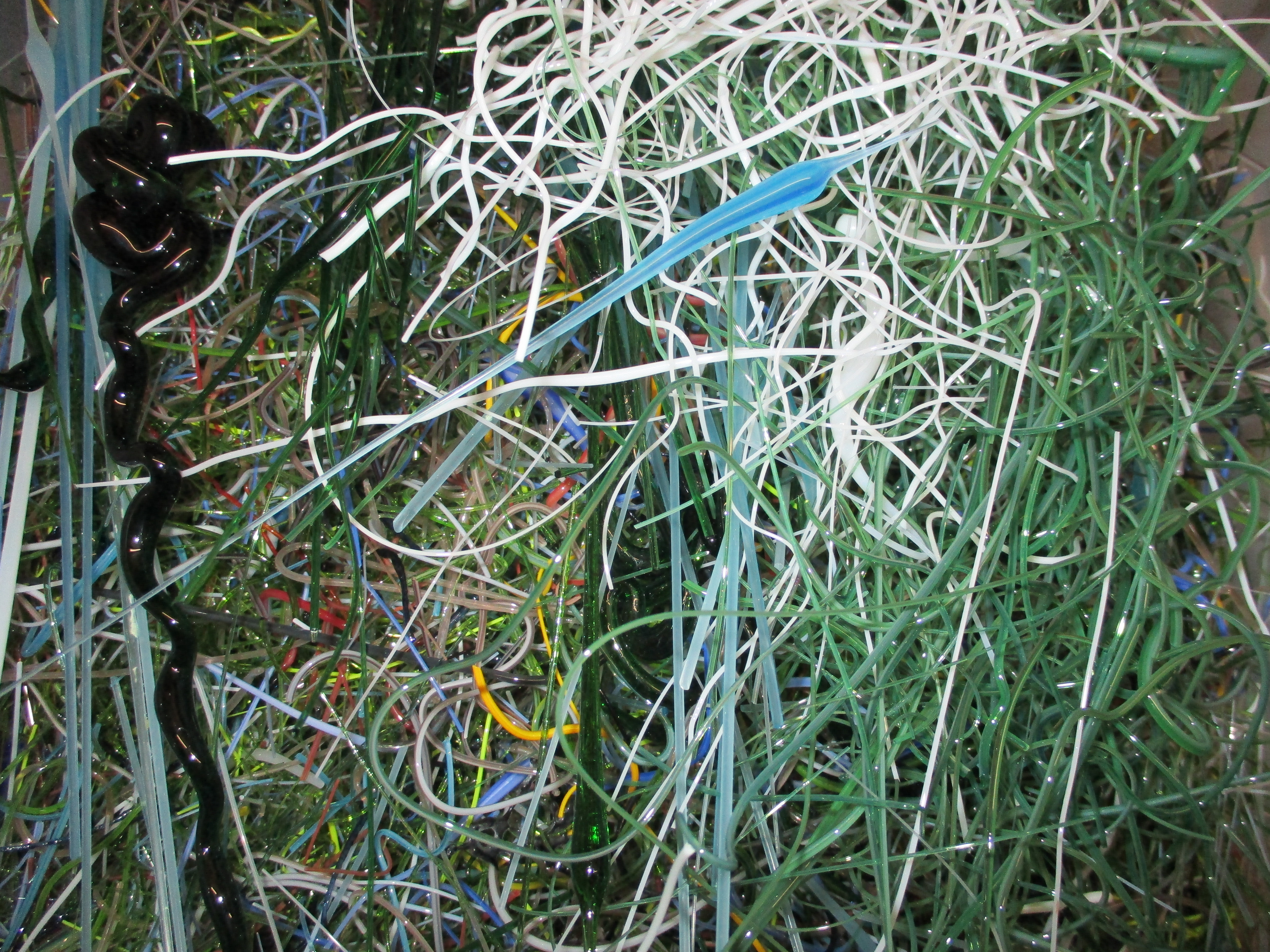 Pulling Vitrograph Cane with Lou Ann
Session 1 - Wednesday, June 8 from 6 to 8 pm.
This session will be for packing your pot with glass. Session 2 - by appointment with Lou Ann, will be to pull your cane. This class is geared for fusers.
Tuition is $75 plus materials.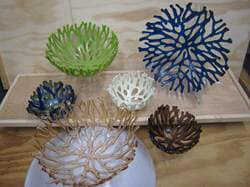 Coral Bowls
Tuesday, June 14 6 - 8 pm.
Small bowls - $45.00, Large bowls - $60. No experience necessary.
Tuition includes all materials and kiln firings.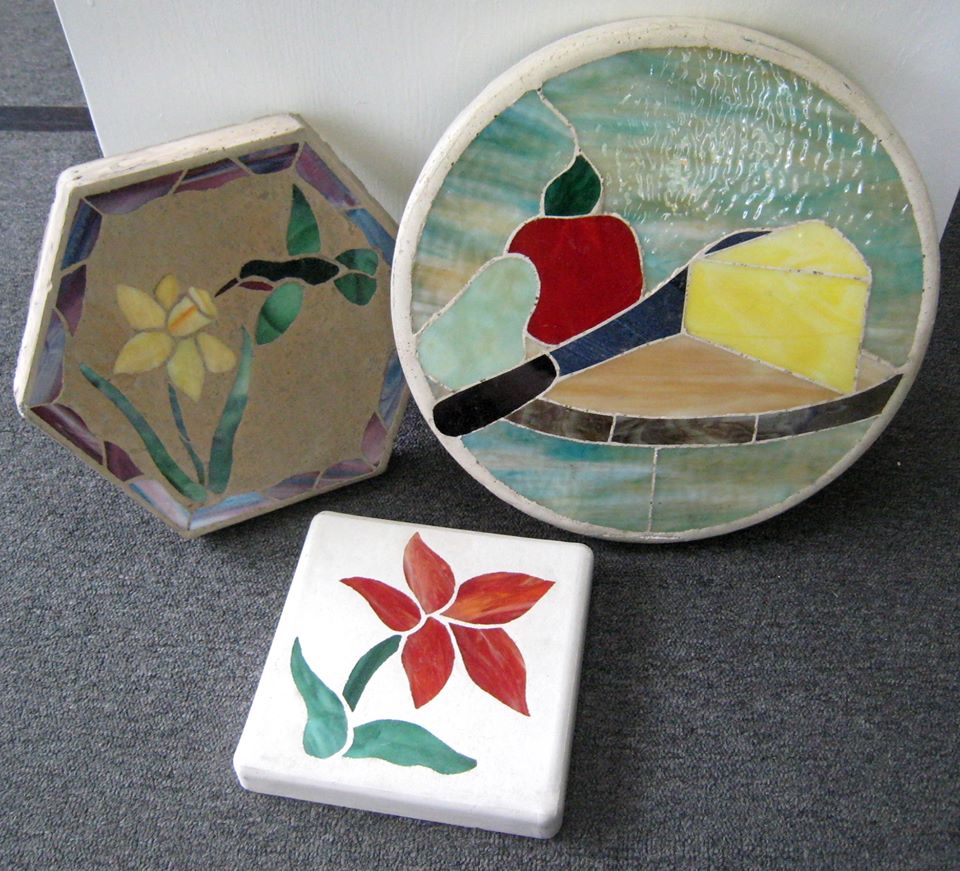 Stepping Stones
2 session required-Tuesday, June 21 & Tuesday July 5, 6 - 8 pm.
Tuition - $65.00 which includes access to lots of glass, a reusable 12" mold, and the stepping stone cement. Glass cutting experience required.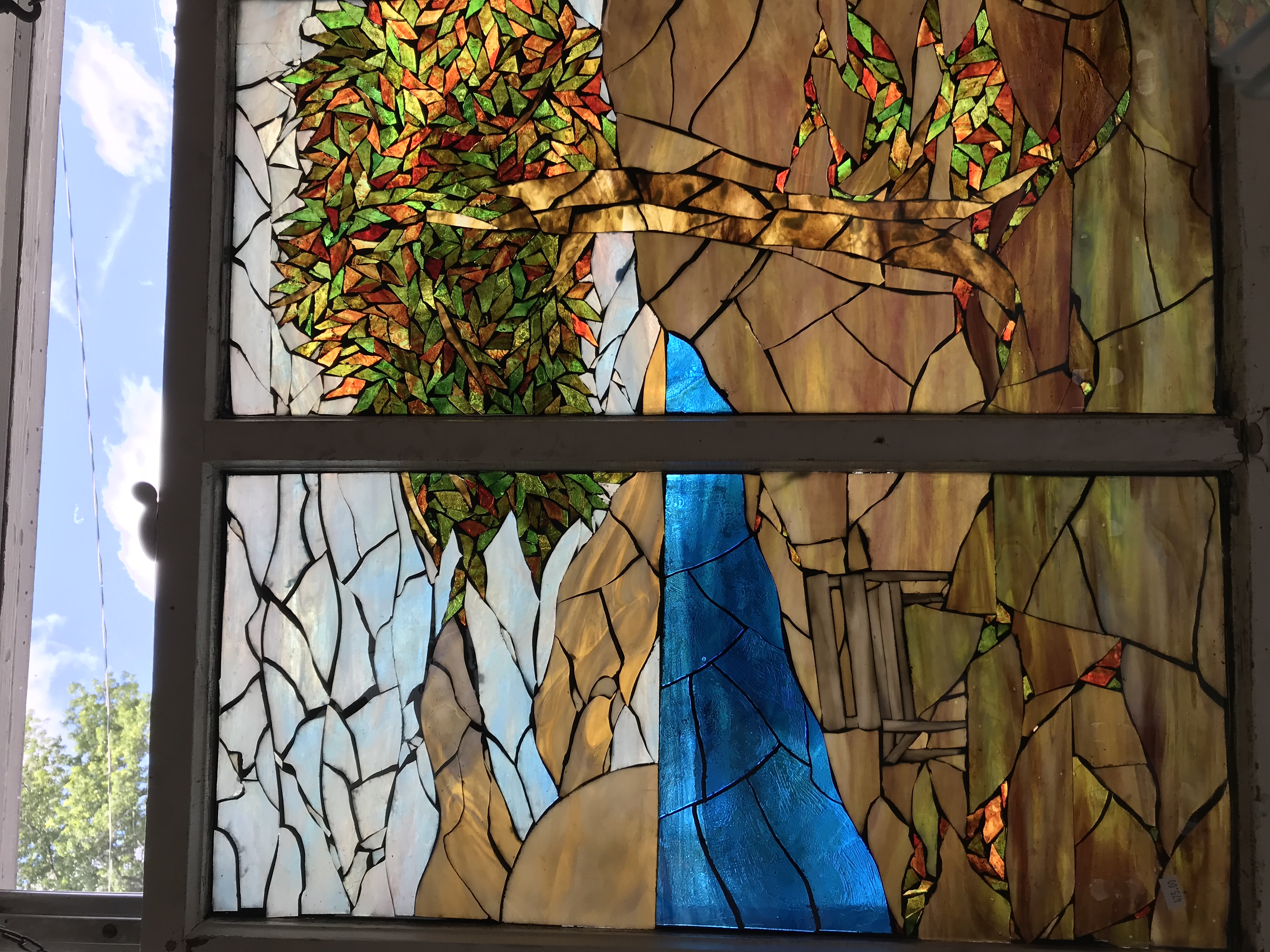 Glass on Glass Mosaics with Jan
Saturdays, June 25, July 9, and July 30, 5 to 7 pm.
3 sessions required plus you will have work to be done at home.
Tuition - $100.00, a $20 refund will be issued when your tools are returned. Students can provide their own window, or windows are available for purchase at Rainbow Vision for a nominal fee. Glass, adhesive, and grout will be be included in your tuition fee. Students should have a design idea in mind prior to their first class.
No experience required.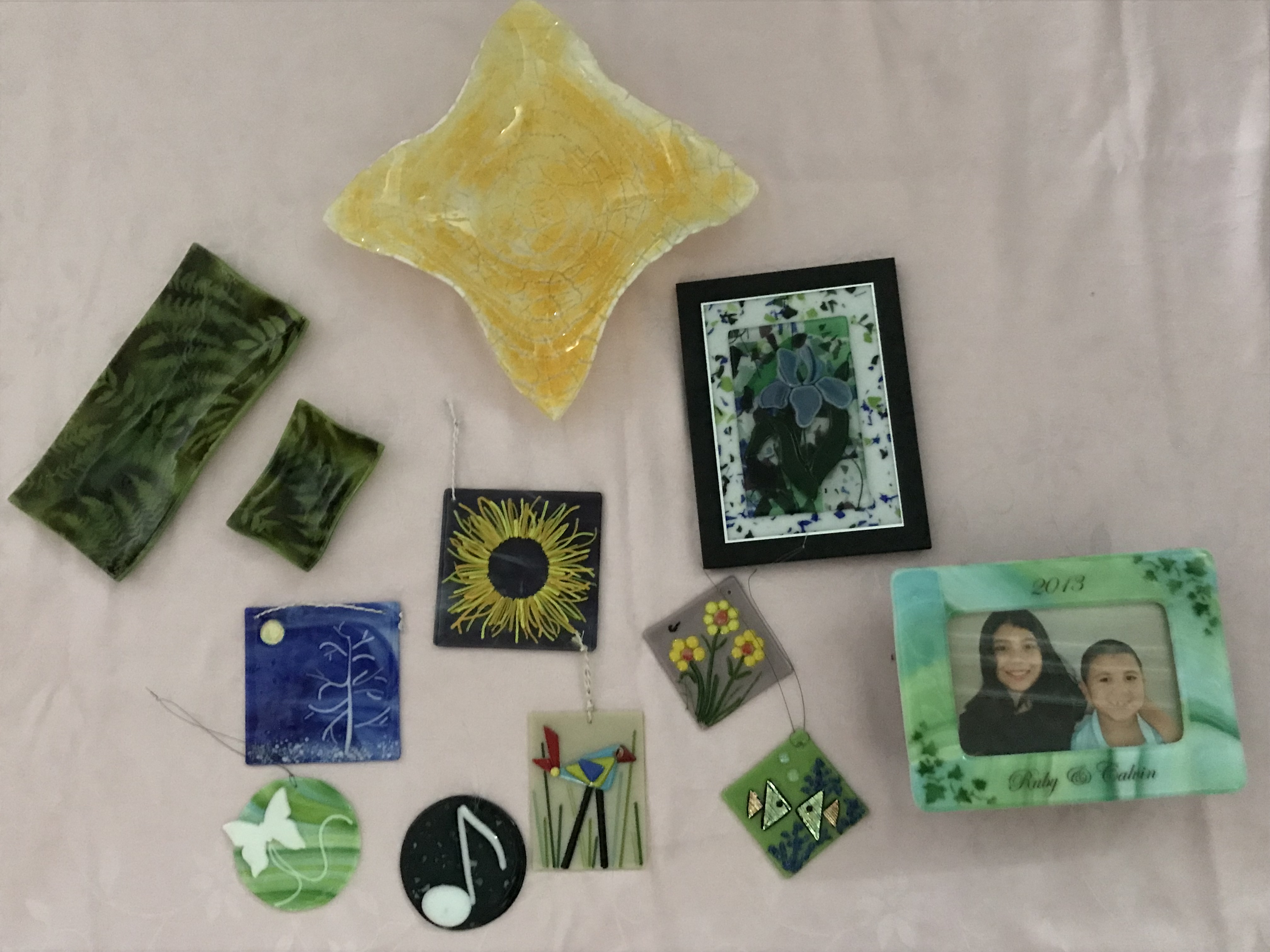 Open Fusing
Tuesday, June 28, 6 to 8 pm.
Students will choose from the following projects:
Fern Sushi Set $55.00

Crackle Bowl $75.00

Picture in a Frame $50.00 Students should bring in their own frame.

Photo Frame $50.00

Sun Catchers $30.00 Fill a 13" tray with as many suncatchers as you can make as time permits
No experience necessary. Tuition fee includes all materials and kiln firings.
To hear about all of our news first, be sure to like our page on <![if !vml]>

<![endif]>