March Class Schedule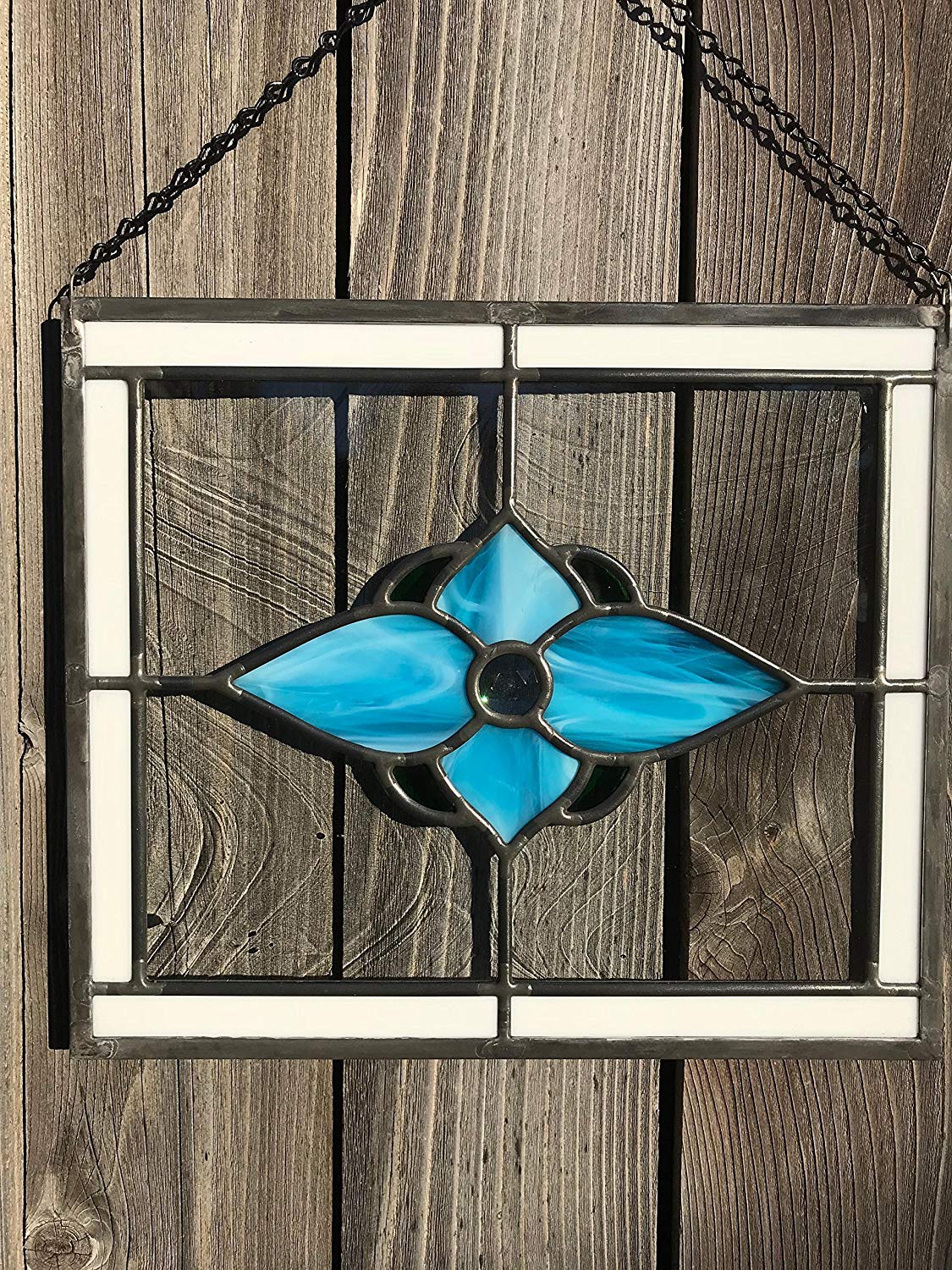 Intro to Lead
Saturdays 9 -11 am February 29, March 7, March 14, and March 21st. 4 sessions required.
There are still a few openings left in this class that explores the lead came construction method of stained glass. Experience necessary, minimum of our 3 session Intro to Stained Glass Class and our 5 session Panel class, or the equivalent. Tuition- $80 plus materials.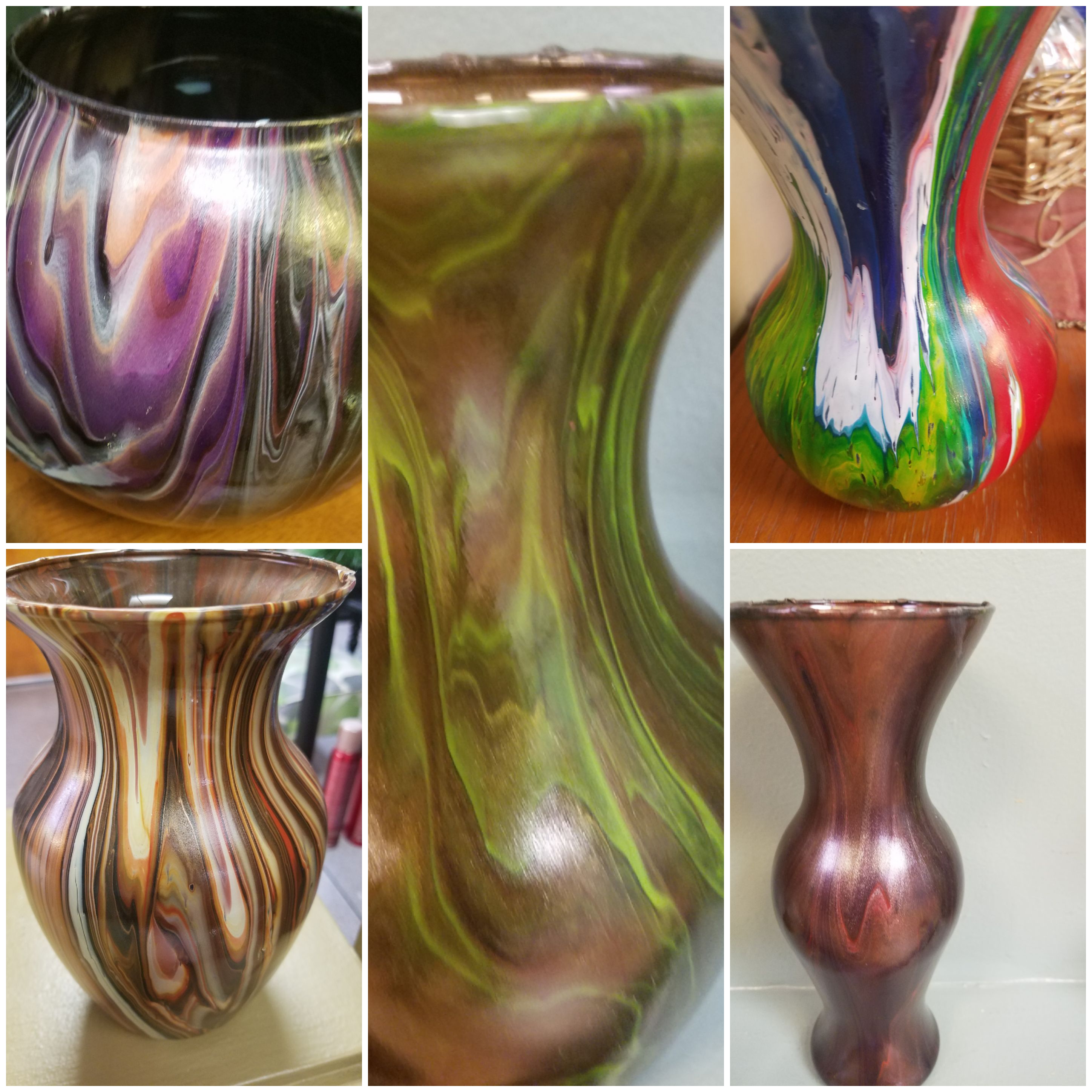 Acrylic Paint Pour Vase
Sunday, March 1st 3:30 - 5:30 pm.
Tuition - $40.00, includes all materials and supplies. No experience necessary.
Students create one vase with beautiful acrylic colors.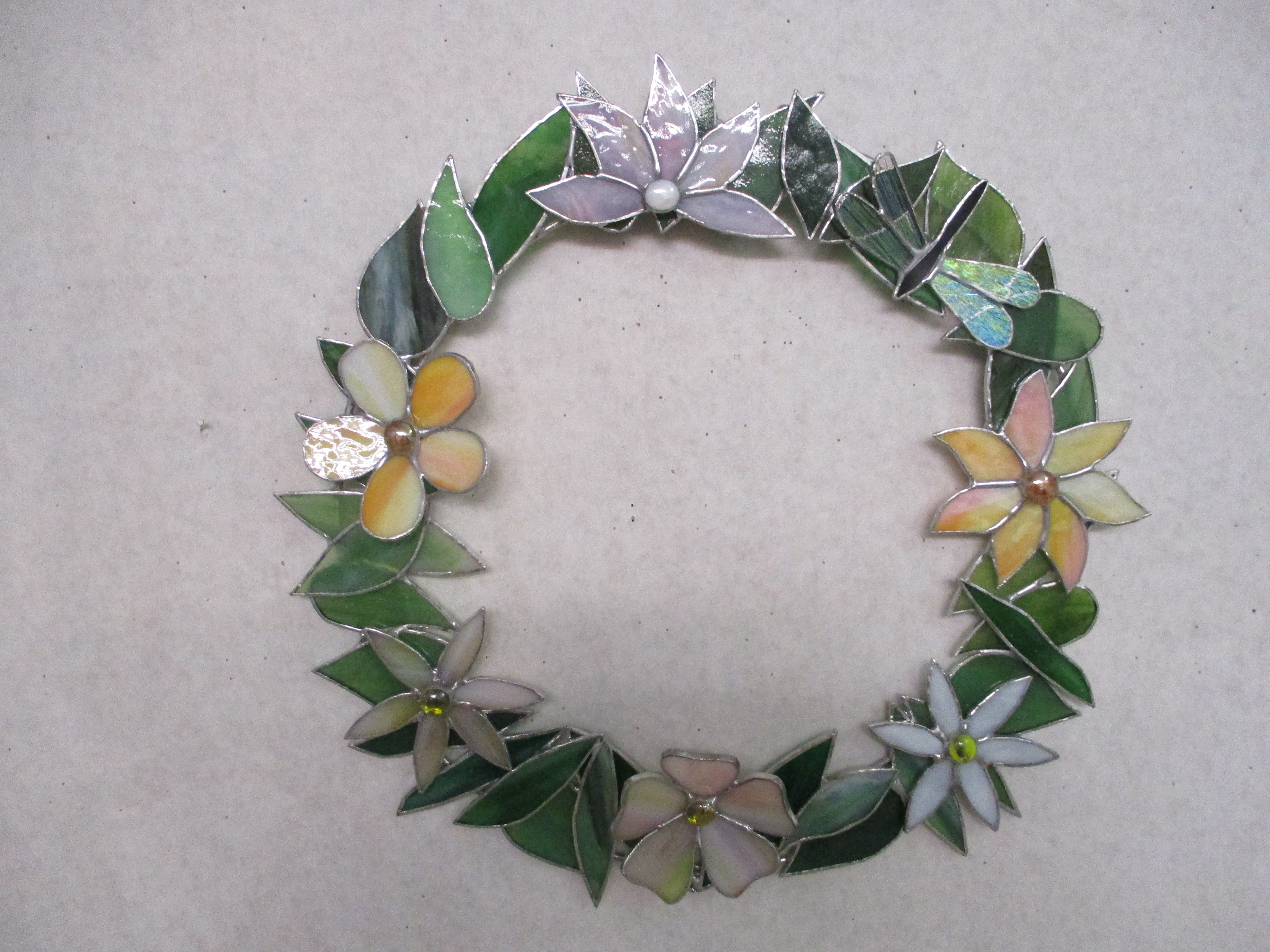 Stained Glass Floral Wreath
Tuesdays, March 10 and 24th 6 - 8 pm. 2 sessions required.
Tuition - $50.00, includes the rings, hooks and chains. Students supply glass, foil, and solder.
Stained glass experience required, and students need their own tools for homework.
Mosaic Serving Trays
Sundays, March 15 and 29th 3:30 - 5:30 pm. 2 sessions required.
Create a beautiful serving tray with an epoxy resin coating. Tuition - $100, of which $20 will be refunded when tools are returned at the second class.
No experience necessary, and all materials and supplies are included.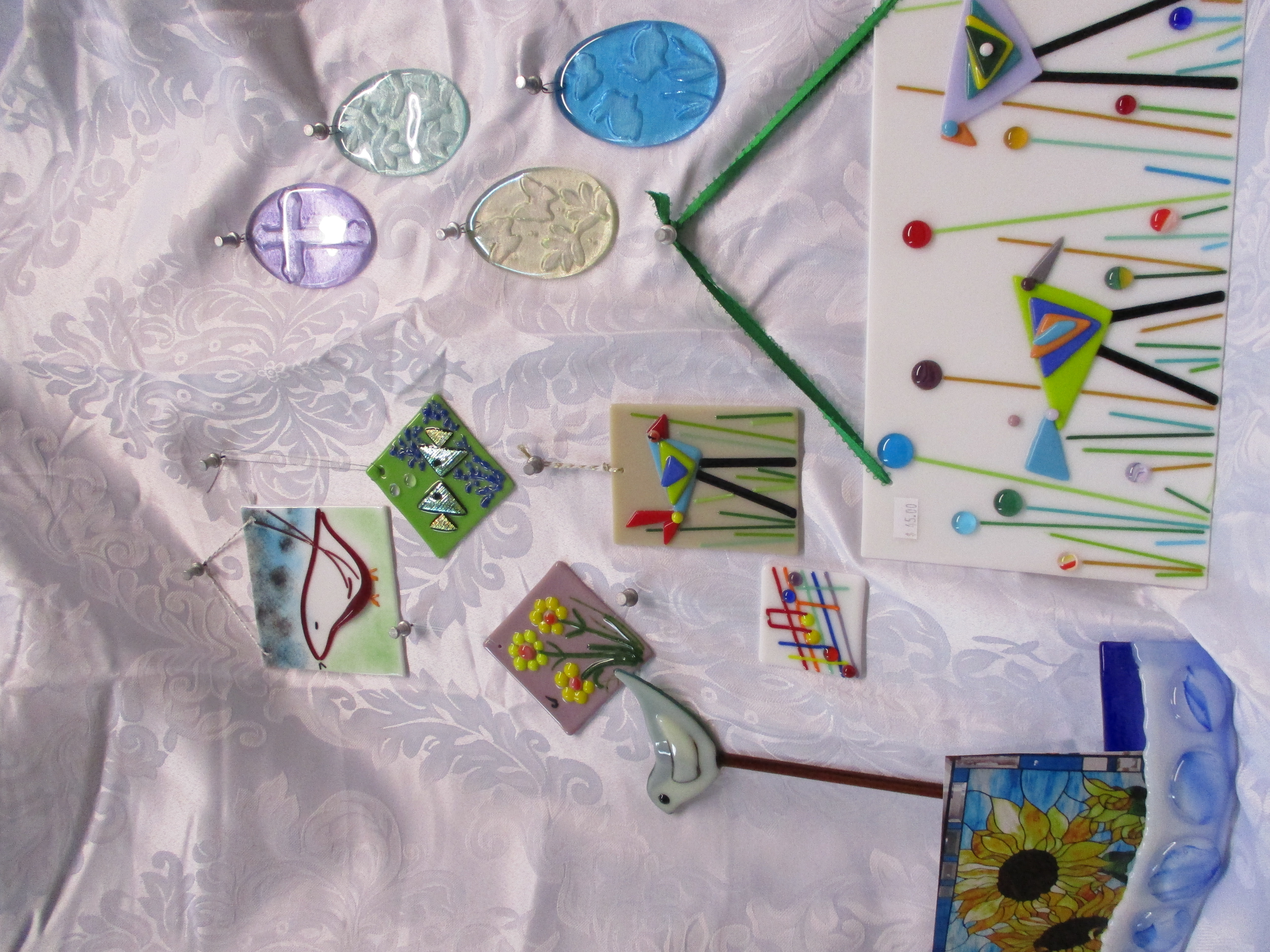 Open Fusing
Tuesday, March 17th 6 - 8 pm.
Students may choose from the following projects -
Bird and Flower Plant Stakes - make up to 4 as time permits $45.00

Fused Birds and Grasses Tile - $45.00

Fused Photo Holders - make 3 to 4 as time permits $40.00

Embossed Easter Eggs - make up to 5 as time permits $35.00

Fused Sun Catchers - fill a 13" kiln shelf with as many suncatchers as can be created in the time allowed. $25.00
All materials and kiln firings included. No experience necessary.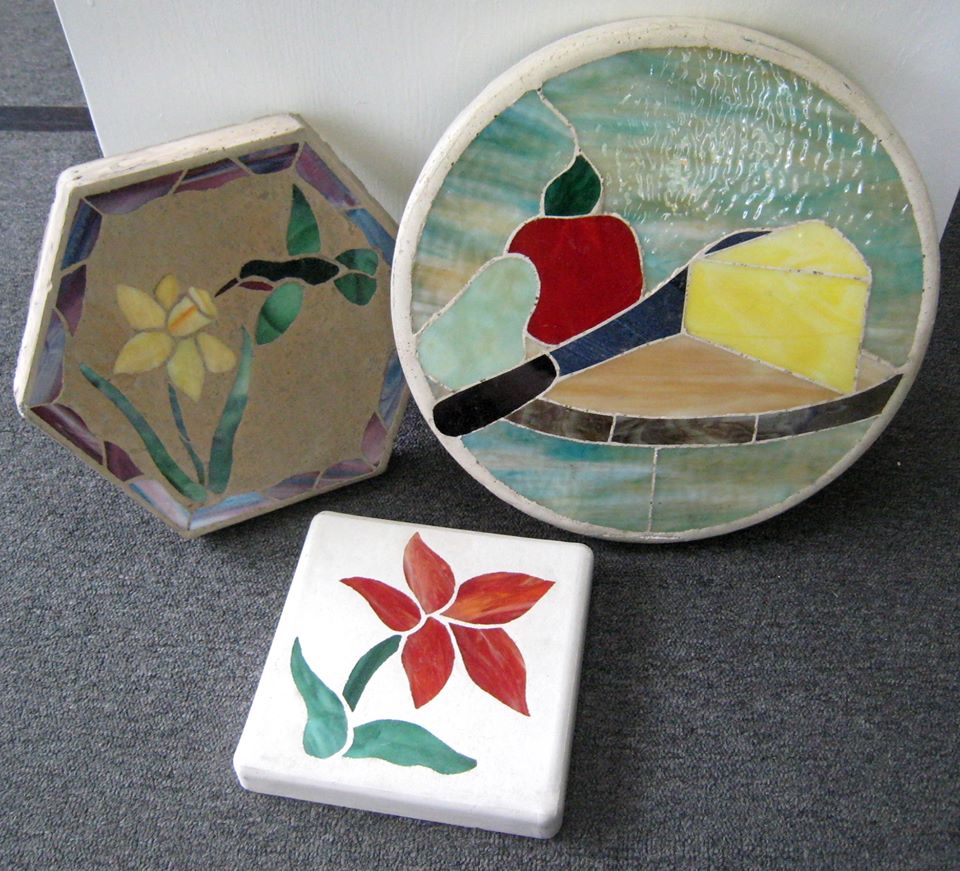 Stepping Stones
Tuesdays, March 31 and April 14th 6 - 8 pm.
2 sessions required, plus a brief third session by appointment to clean your stone.
Tuition - $90.00 includes a reusable mold and the stepping stone cement.
Stained Glass Experience is Required.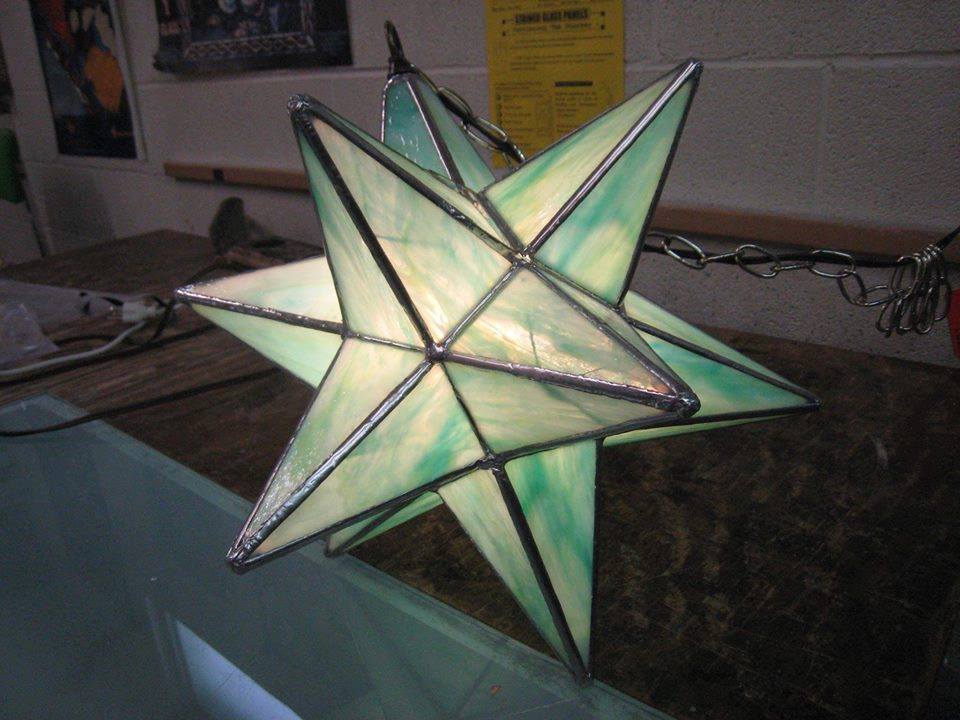 Moravian Star Class with David
Sundays, March 22, April 5, April 26, May 3rd 12 - 2 pm.
Tuition - $80 plus glass and materials.
Students must have stained glass experience and need their own tools to complete their homework assignments.
All students must call the shop at 717-657-9737 to reserve space in any class.
To hear about all of our news first, be sure to like our page on <![if !vml]>

<![endif]>