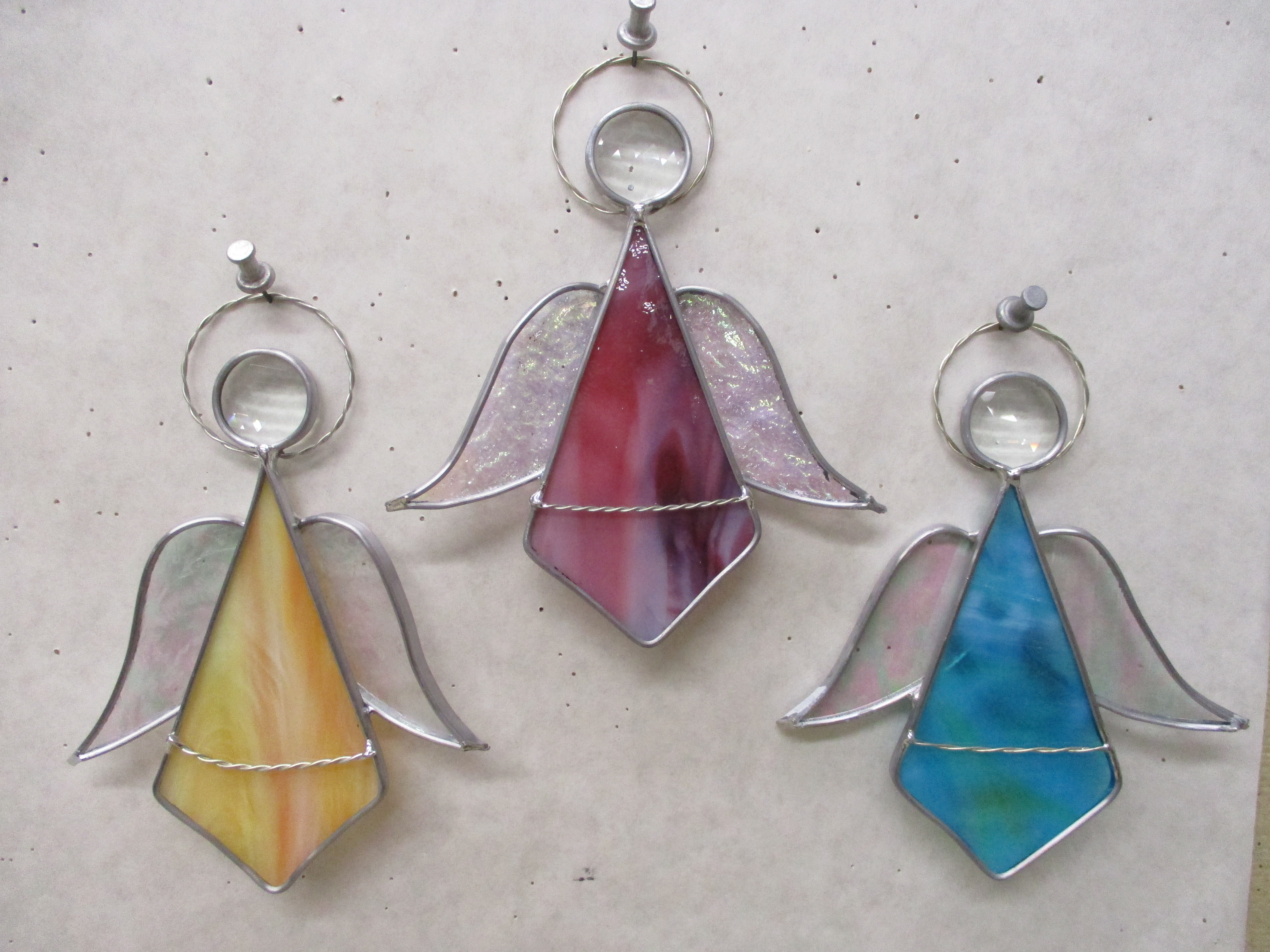 Small Leaded Angels
Tuesday, Dec 5. 6-8pm
$40 - make two angels
Minimal stained glass experience required.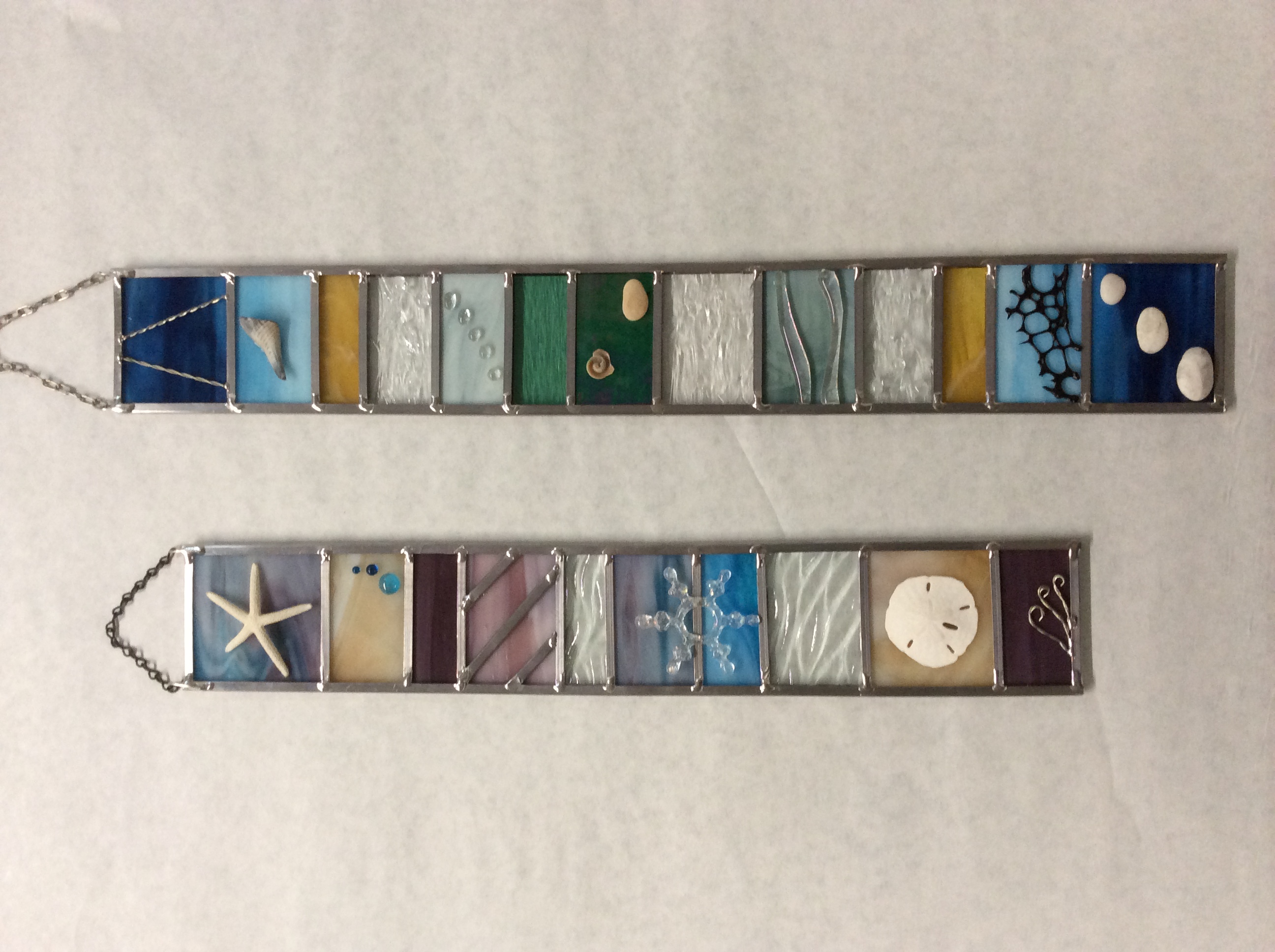 Leaded Art Strips
Saturday, Dec 9. 12-3pm
$75 - Make one, approx. 3" x 18".
Bring any decorative items you would like to add to the finished art strip.
No experience necessary.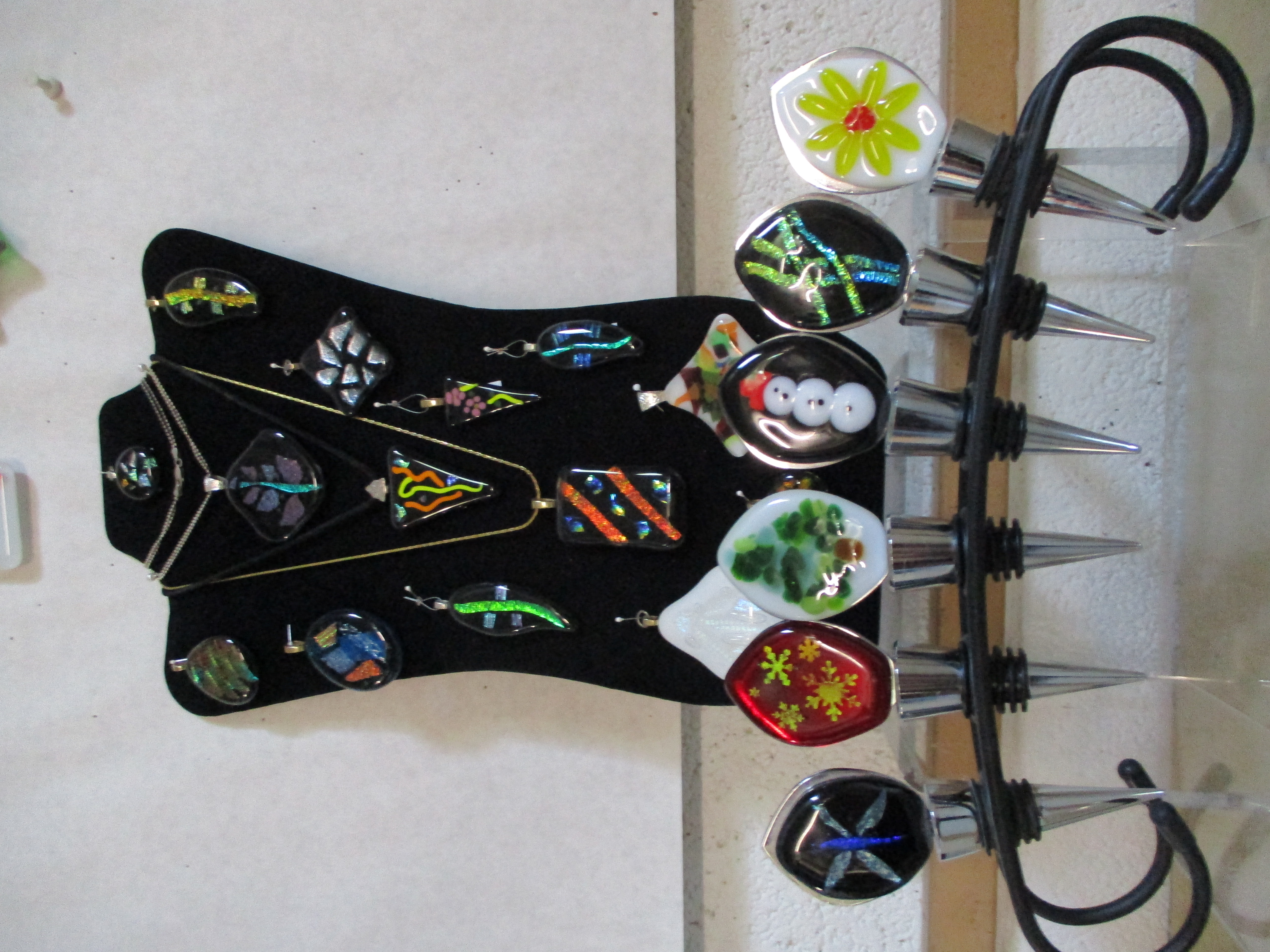 Fused Pendants &/or Wine Stoppers
Thursday, Dec 14. 6-8pm
Special offer: $25 for one person or $45 for two people.
Make 2 Pendants or Wine Stoppers
Wine Stopper Hardware is an additional charge ($10.95 each).
No experience necessary.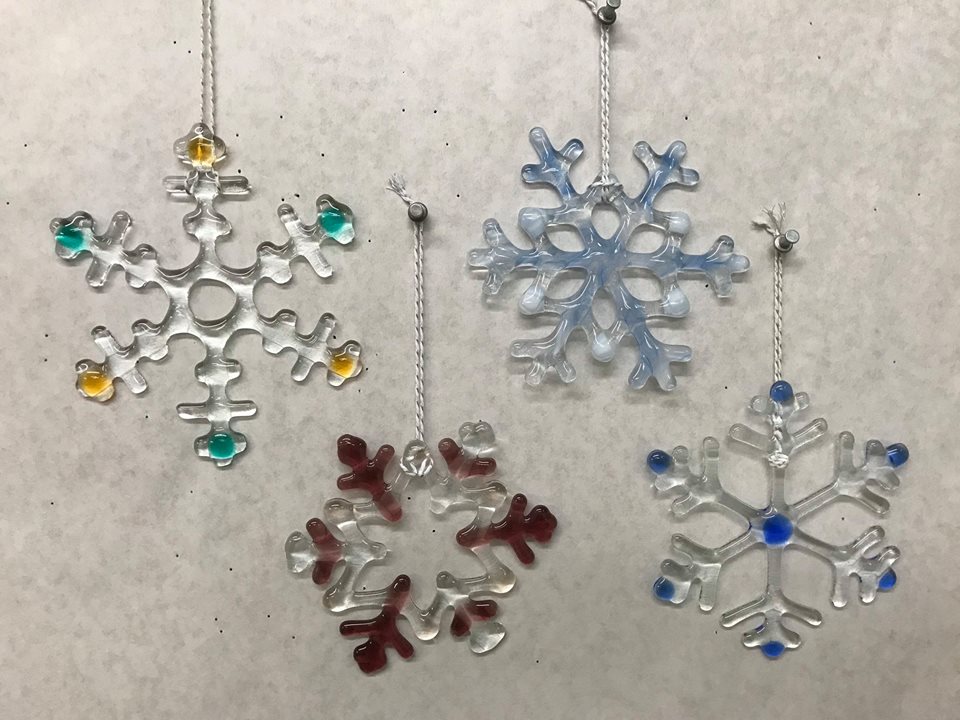 Fused Snowflakes
Tuesday, Dec 19. 6-8pm
$50 - Make up to 4 snowflakes as time permits.
No experience necessary.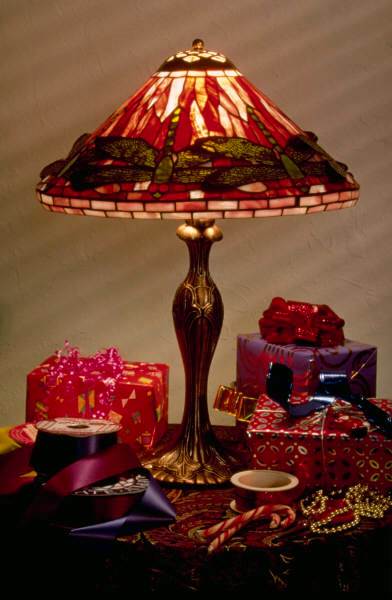 Our Christmas Open House will be Saturday, Dec 16th, 9am - 3pm.
Please join us for food, fellowship & fun! Last year's Tiffany Lamp Class will be invited to display their finished lamps for all to see.
All students must call the shop at 717-657-9737 to reserve space in any class.
To hear about all of our news first, be sure to like our page on <![if !vml]>

<![endif]>