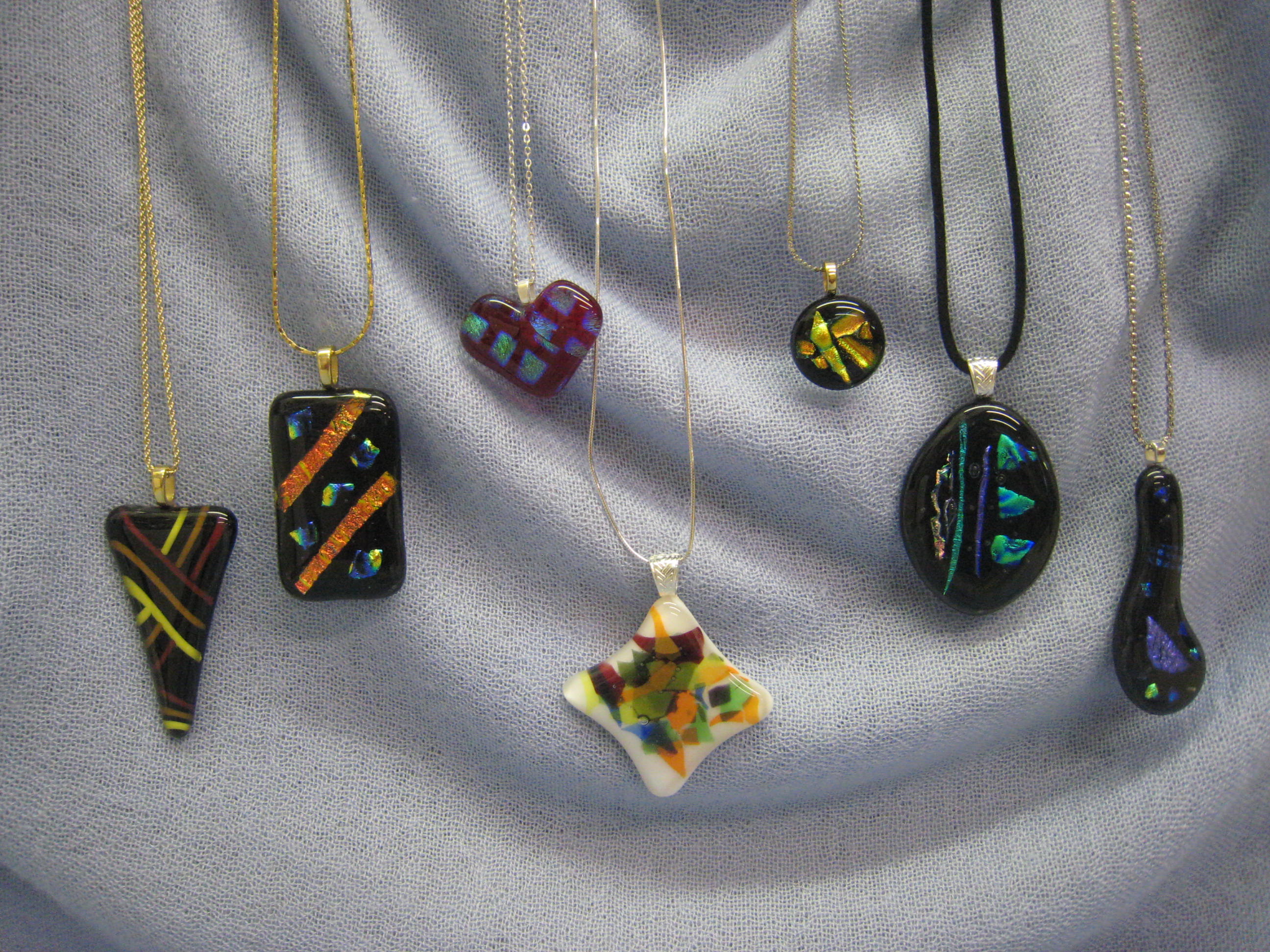 Fused Jewerly Pendents Class Information
In this fun workshop you will make two fused glass pendants that will be later mounted on your choice of gold or silver plated bails. You will have lots of choices of glass colors, frits, stringers and dichroic accents.
Below are our many class dates and times. More will be added as needed. Decide when you want to attend and then call our shop at 657-9737.
We look forward to your participation!
All class participants must be at least 16 years of age or older.
Saturday June 17th 12 - 2 pm
Thursday, July 13 6 - 8 pm
Saturday, July 15 12 - 2 pm
See this page for additional dates.
Rainbow Vision Stained Glass is located at
3105 Walnut Street,
Harrisburg PA 17109.
717-657-9737
Become a fan on