2018 Exploring the Art of Mosaics with Josephine Alexander
dates have been set...
Sundays, January 28, February 18 & 25, and March 4 & 18, 2018.
These Classes run from 12 Noon to 2 PM Tuition for the class is $100. plus materials.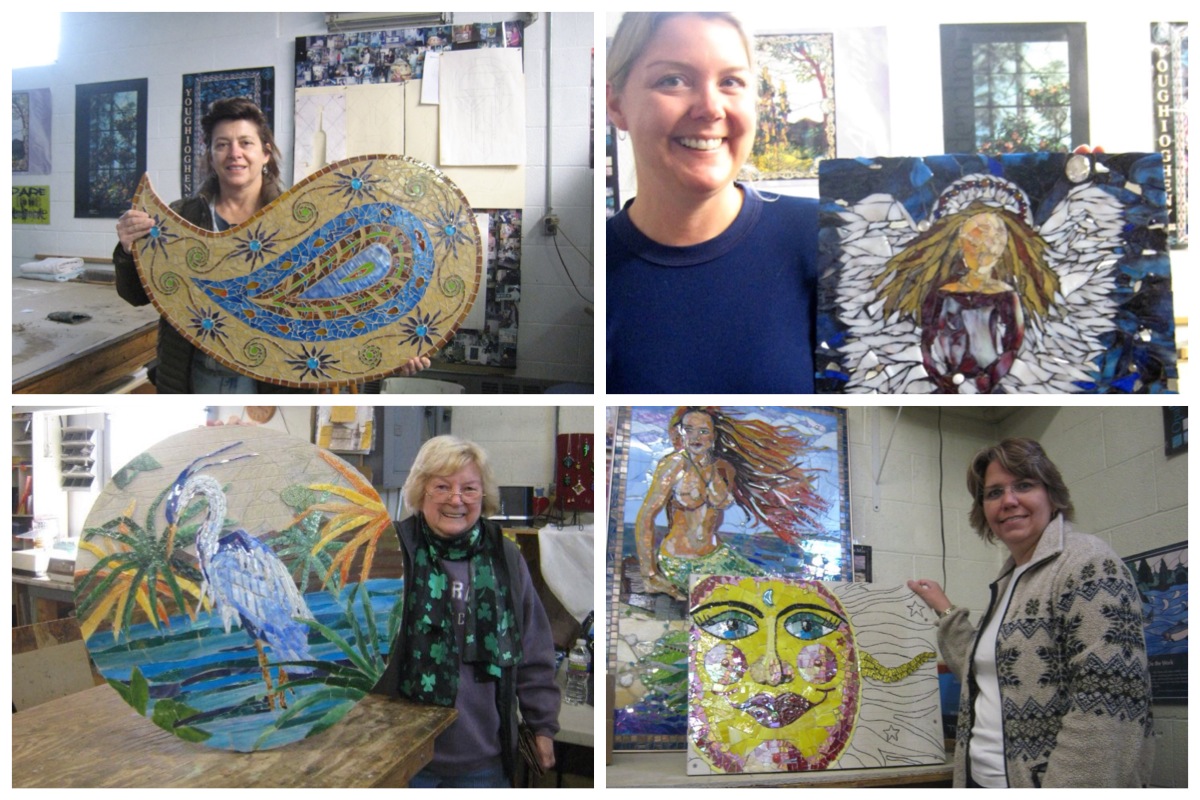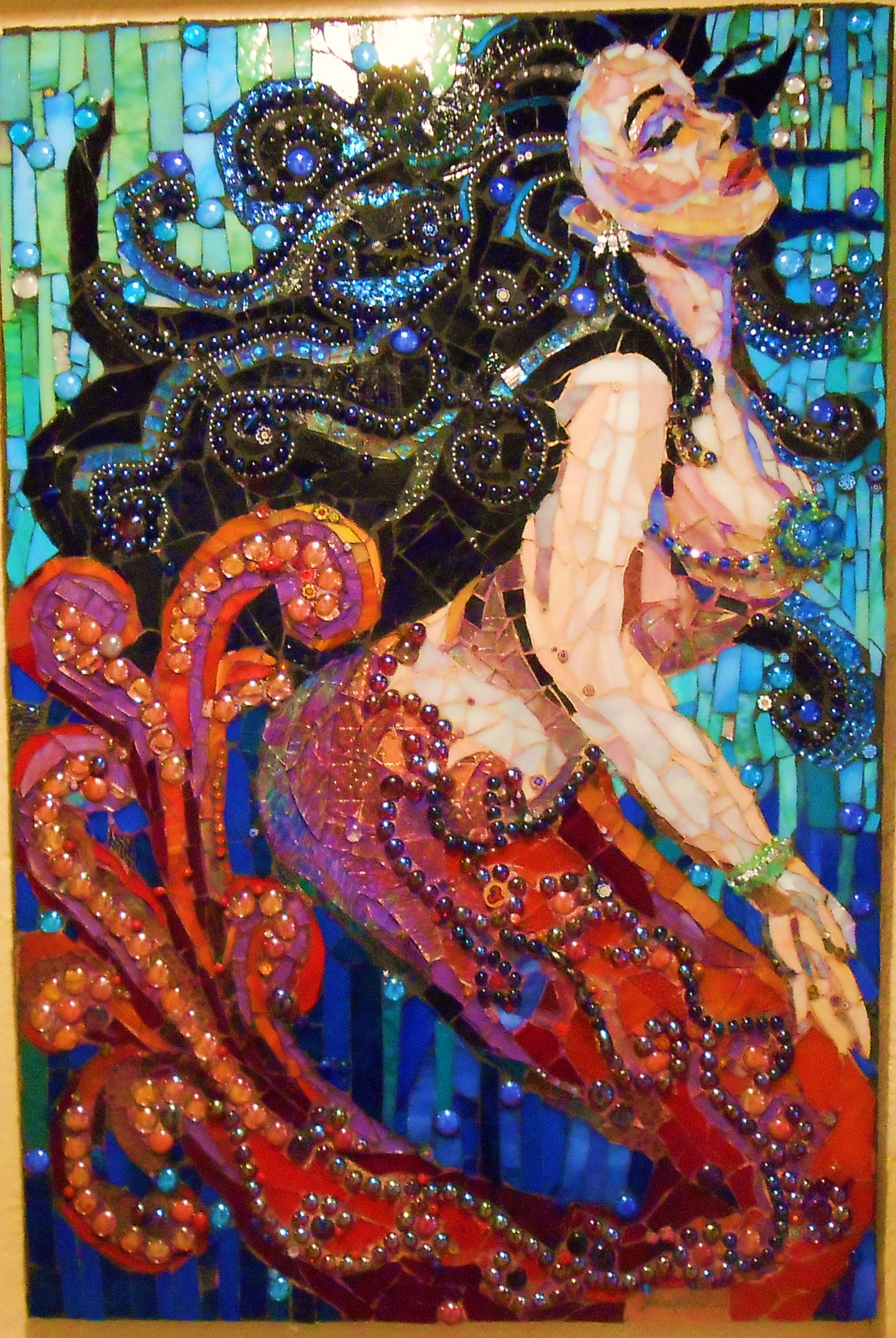 Artist's Statement
:
It took a me a long time to understand my own creative urges. This is a fact: I cannot be still when creative ideas pop into my head. Almost ANYTHING is fair game - gardening, sewing, needlepointing, cooking,decorating, drawing and painting. In 2007, I realized that the pointilist aspect of needlepoint could readily be transferred to mosaicking, something I wanted to explore in order to make stepping stones for the garden. For about a year, I bumbled around with mosaics making every mistake imaginable. After breaking up (intentionally) dozens of dishes and pieces of pottery I finally discovered that stained glass was the perfect medium for mosaic projects.
Presently my most passionate expression for my creative urges is "painting with stained glass." I absolutely love the drama, intensity, translucence and luminosity of glass. For me, successfully painting a picture in glass is, simultaneously, like solving a mystery and finishing a jigsaw puzzle.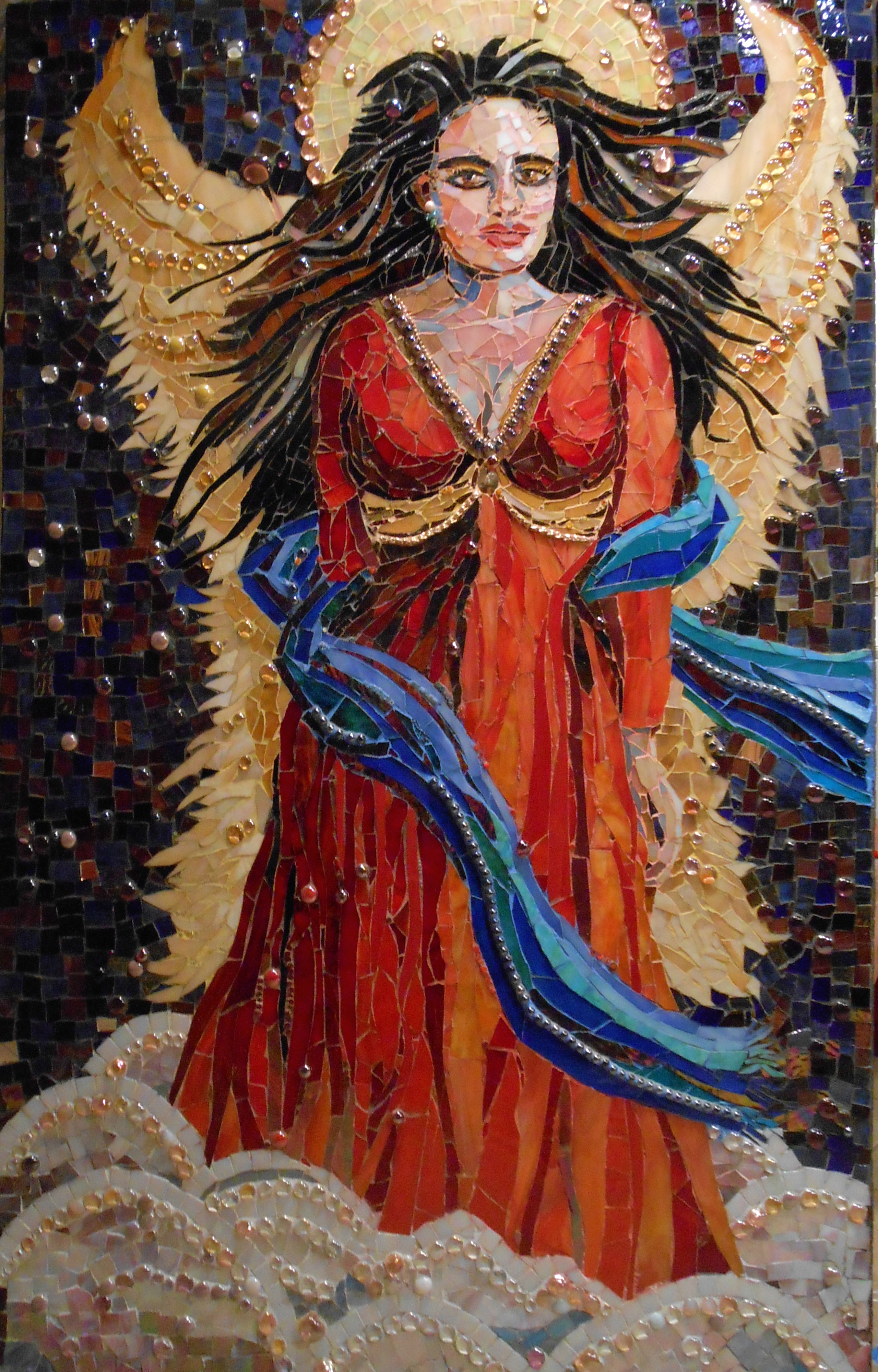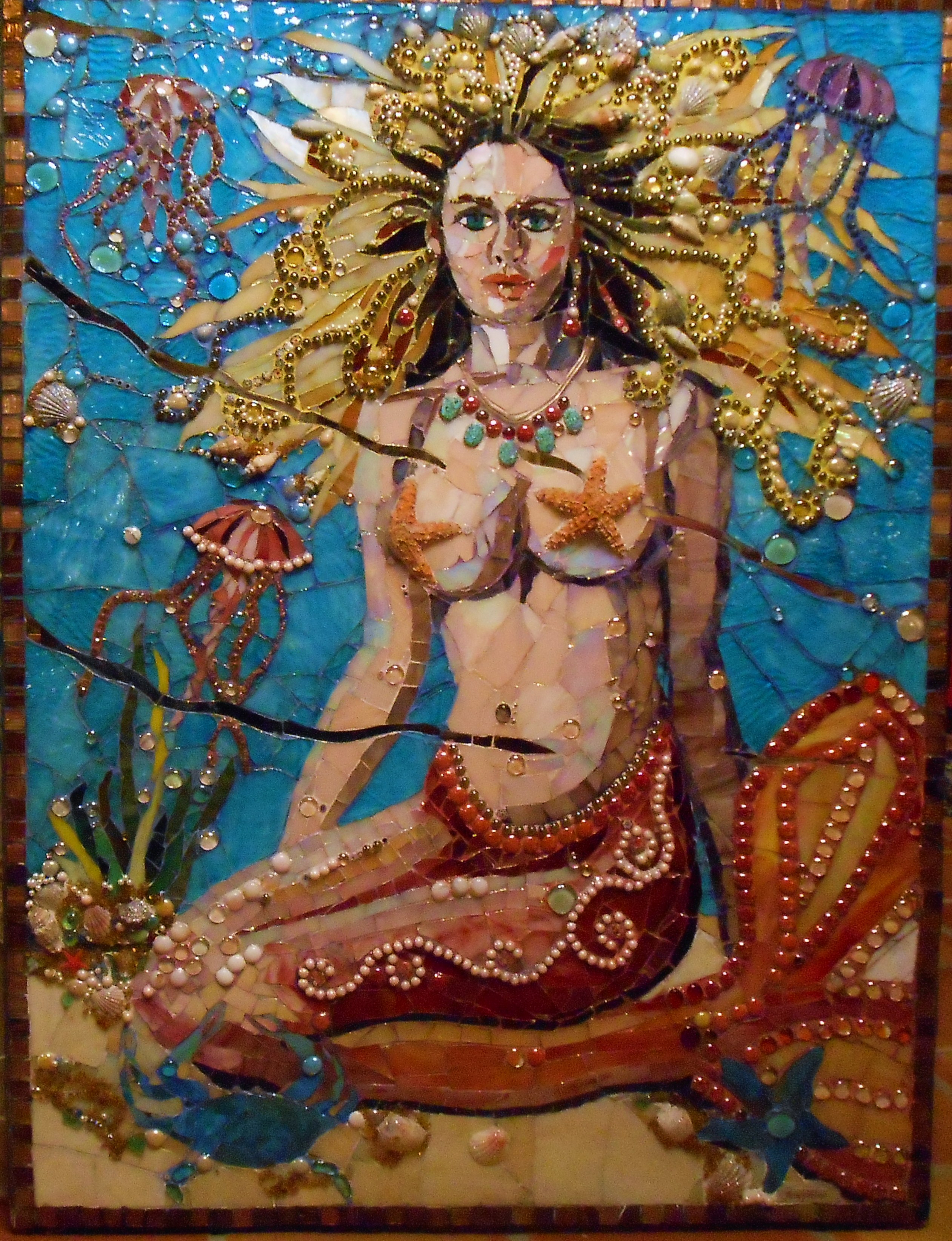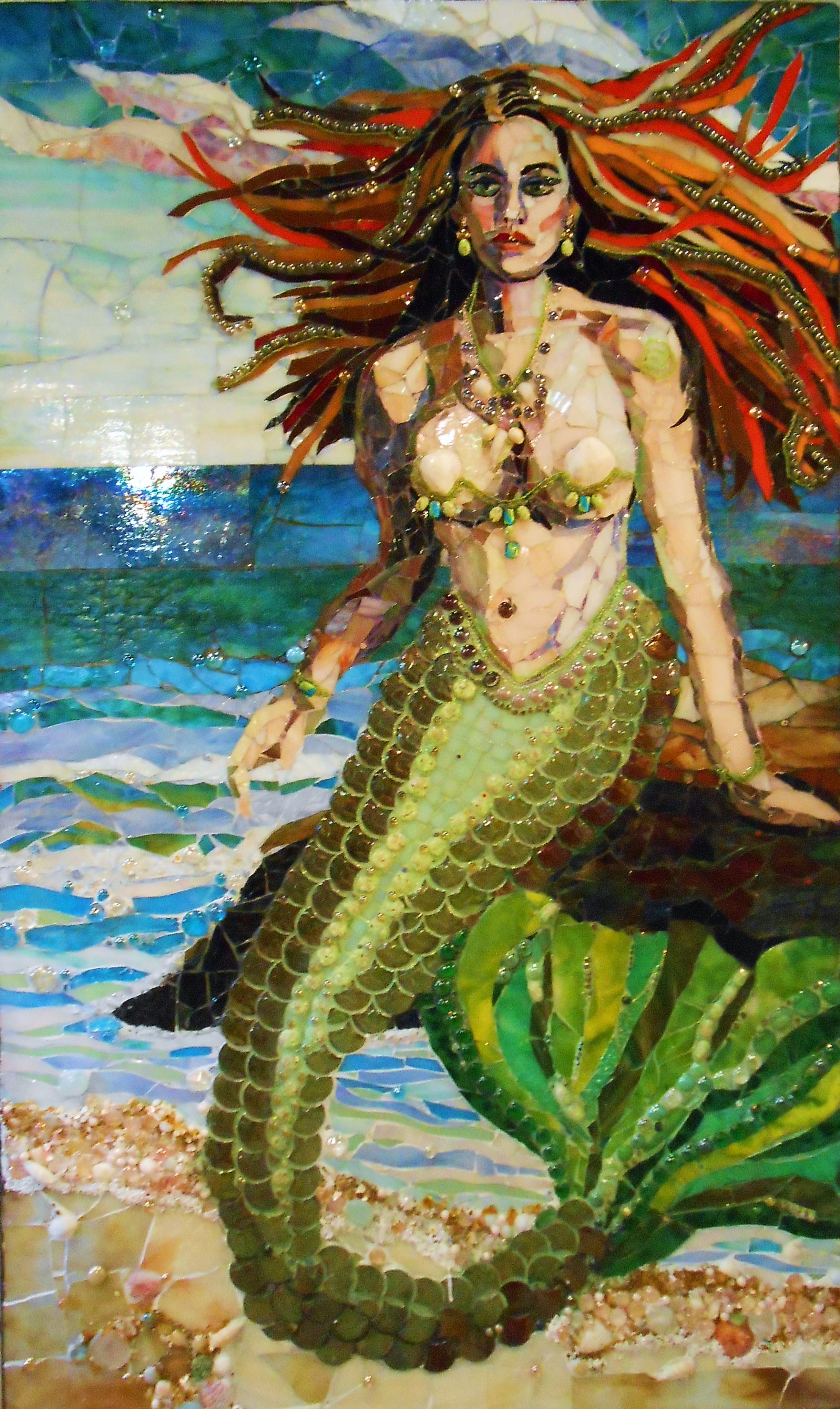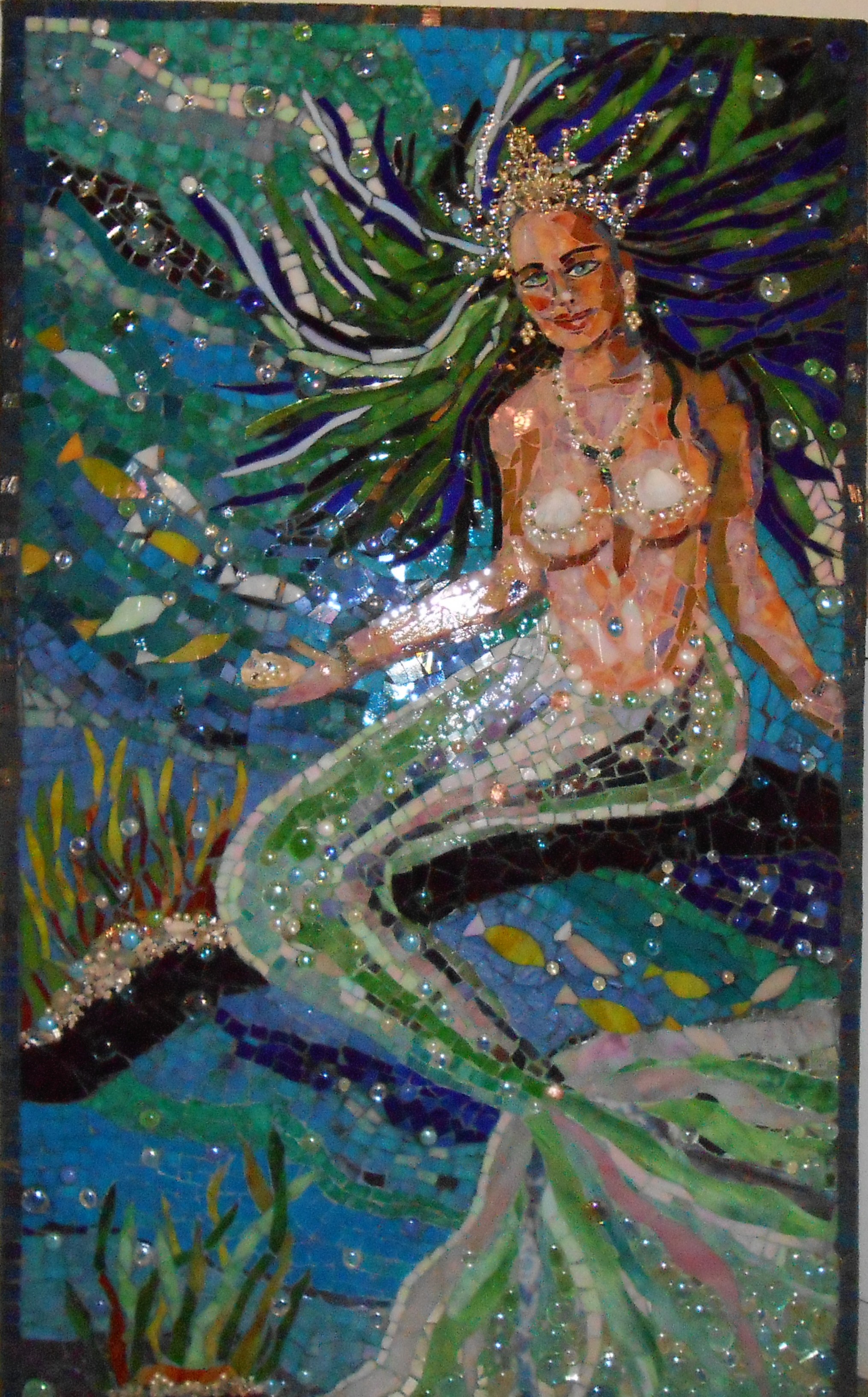 To view additional pieces become a fan of Grandmother Moon Moasics on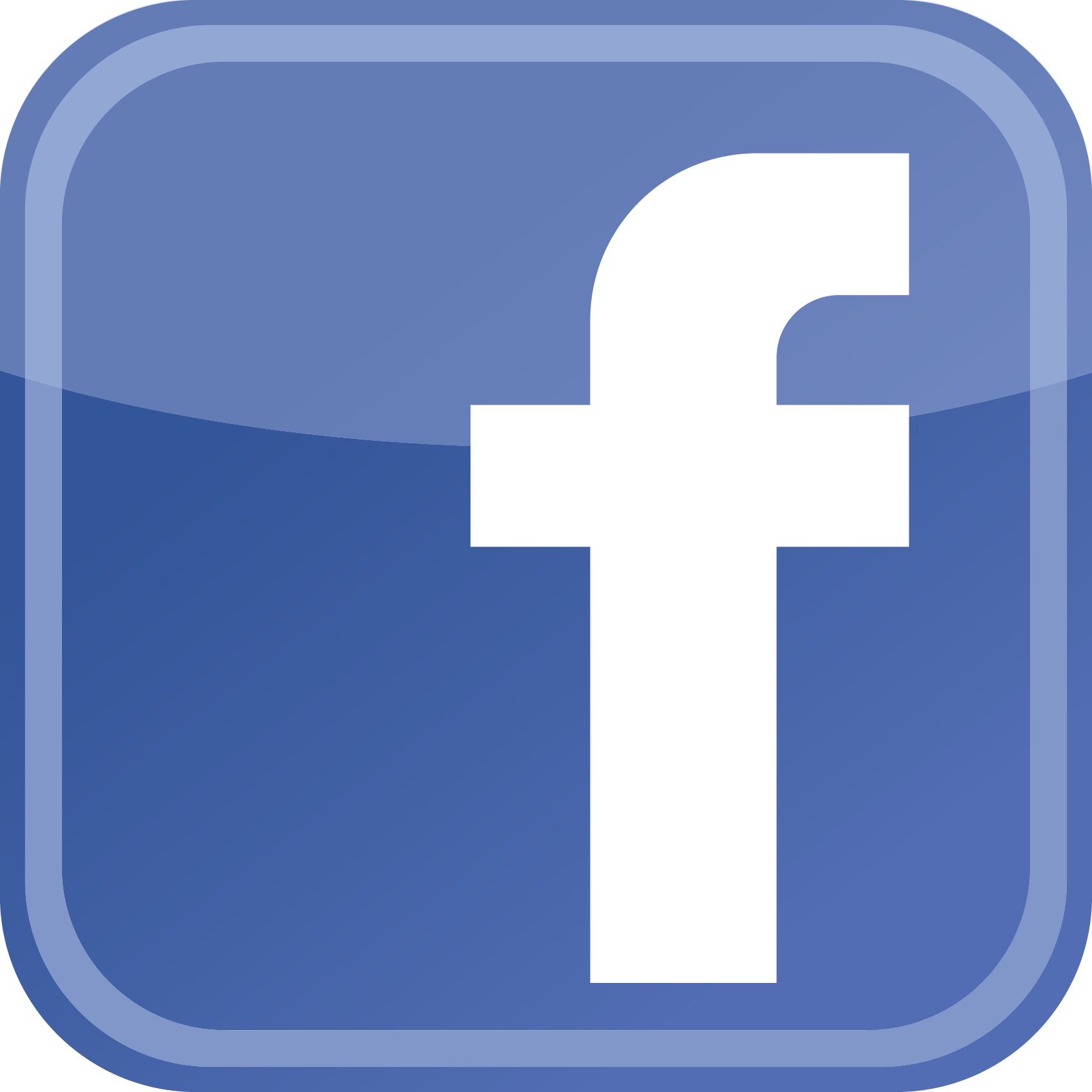 Pre-registration is required by calling the shop at 717-657-9737