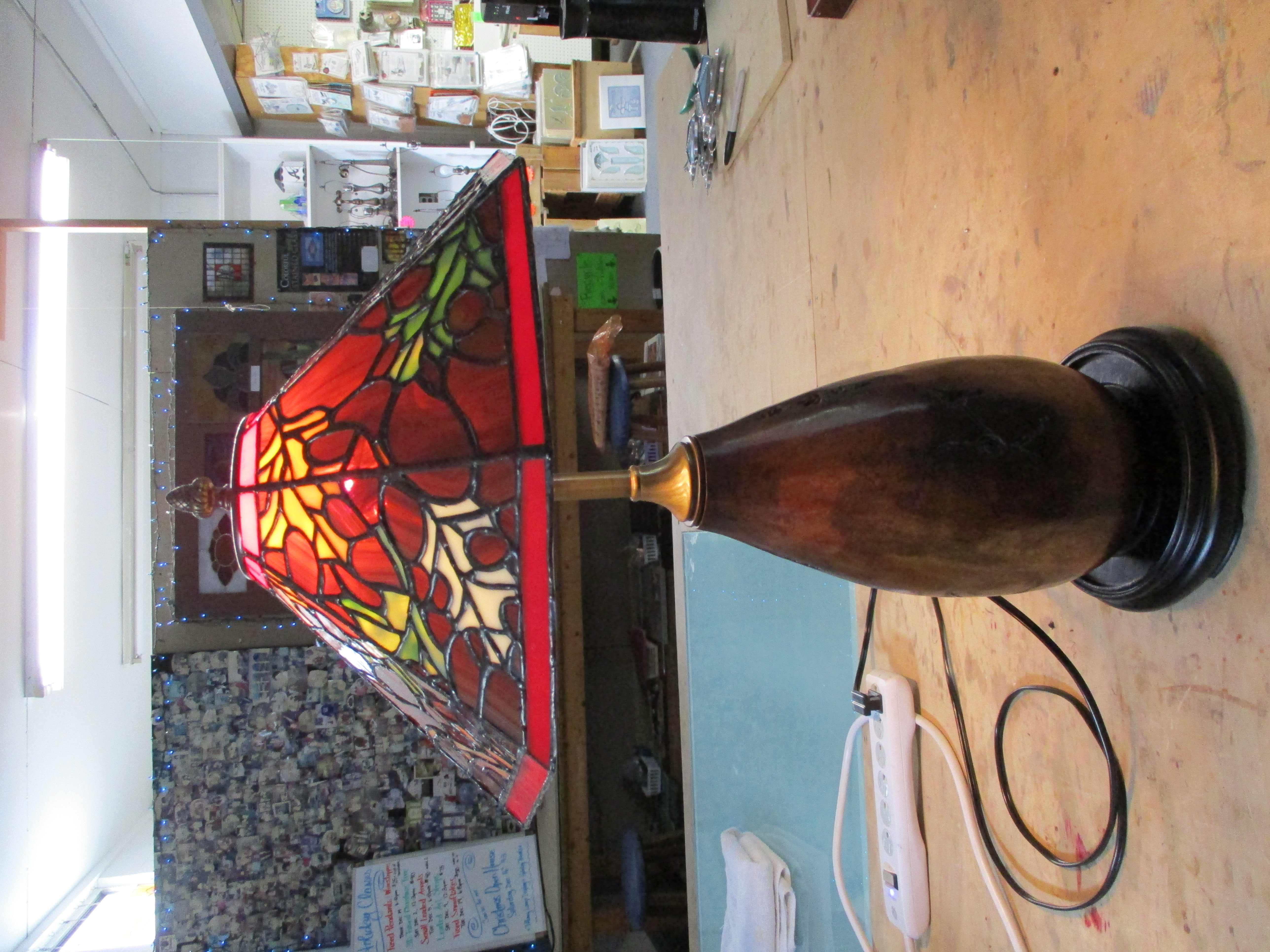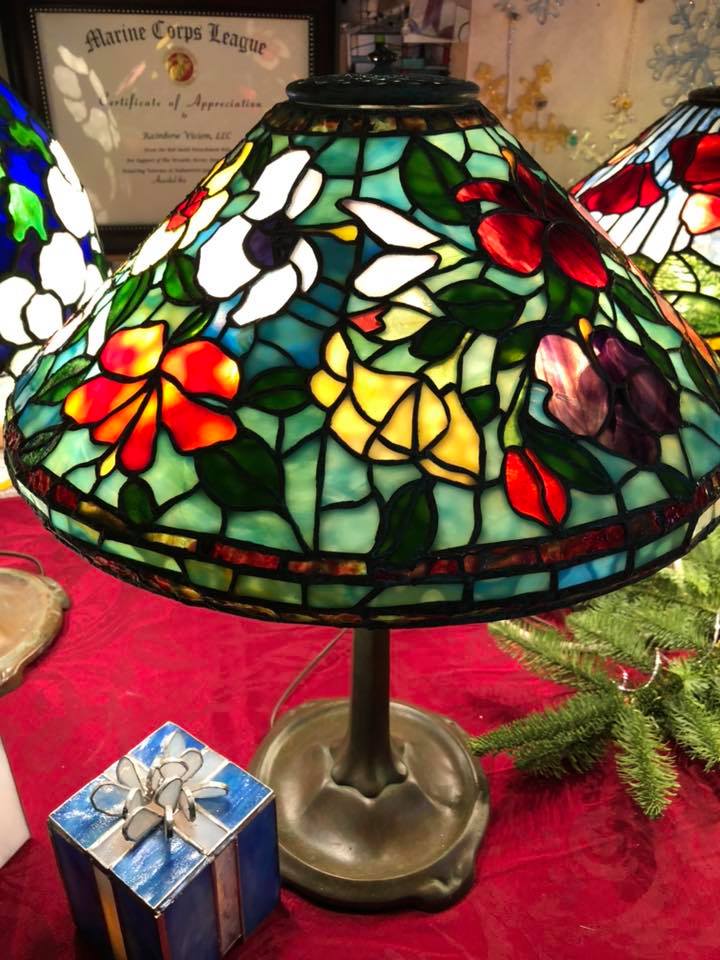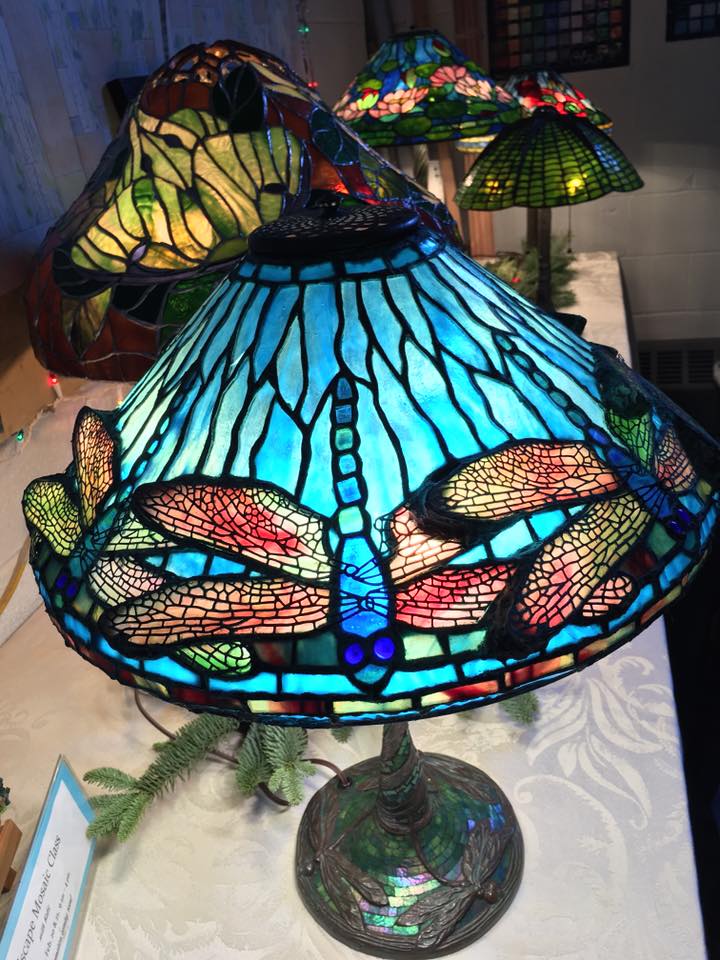 Create a Tiffany-Style Lamp with Dr. Hugh Archer-UPDATE
This class will meet the second Sunday of each month beginning August 9, 2020 and continuing through April 11, 2021. There will be no December 2020 class.

This class requires extensive stained glass experience. Tuition is $150.00 and there will be other expenses for glass and supplies throughout the series.

There are limited spaces available in these classes:
+Group 1 is for first time Tiffany Lamp Class students, or anyone with limited experience with Tiffany lamps. These students will meet from Noon to 2 pm on the class schedule above.
++Group 2 is for experienced Tiffany Lamp Class students who have made lamps in this class in prior years. These students will meet from 2:30 to 4:30 on the class schedule above.
Please call the shop at 717-657-9737 to register or if you have additional questions.
Dr. Hugh Archer , an authority on Tiffany Lamp Shades, has been building authentic Tiffany reproduction lamps for 25 years. His attention to design detail as well as the utilization of precise colors & styles of glass, make his shades among the finest available.
Dr. Archer consults with the Youghiogheny Art Glass Company as they strive to create the same old-style glass that was made in the Tiffany factories in the early 1900ís. His exquisite shades are offered for sale at numerous fine shops and galleries.
For the first time, we are taking advantage of his generous offer to impart his skills to our customers by way of an eight session Tiffany Lamp Course.
Class one will be devoted to an overview of the entire process and the selection of your lamp design. Numerous designs will be recommended in the 14"-20" range and with a moderate degree of intricacy. These Odyssey forms range in price from $75-$150 and we will be offering a 20% discount on forms.
Lamp Hardware including any jewels, filigrees, rings and and special order glass you select will be discounted 15%. Finally if you choose to purchase a reproduction base to complement your shade, we will offer you a 25% discount.
Tuition is $100
Students will also need to purchase their lamp forms and other materials.
Classes will be held the 2nd Sunday of each month beginning on August 11, and continuing through April 12, 2020. There is no December class.
Class times run from Noon till 2:30 pm.
Tuition is $100 plus materials and supplies.
Extensive stained glass experience is required for this class.
If you are interested in this course, please call the shop for additional information on upcoming dates.
Due to the limited number of students accepted into this class, registration and payment of the class tuition are necessary to reserve their place. Please call the shop at 717-657-9737 to register.
A Tiffany Lamp shade should be part of your stained glass legacy, and this is a rare opportunity to be guided by an expert.